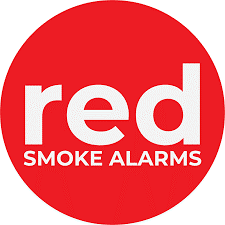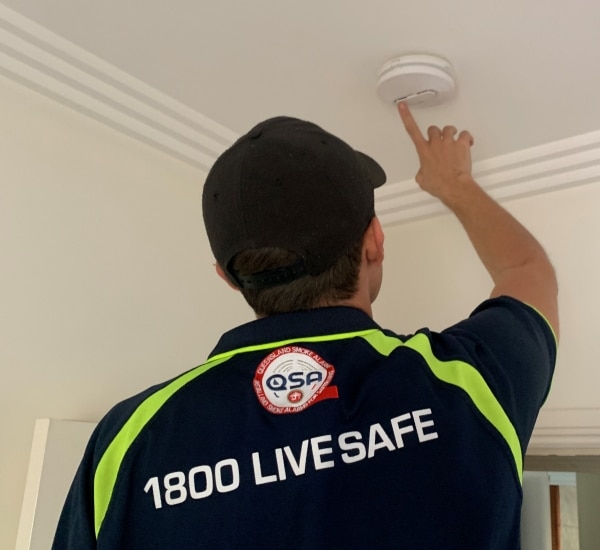 Is your dwelling Queensland smoke alarm compliant? Here are some helpful hints when trying to find the best smoke alarm brand and installer in Brisbane:
Ask the smoke alarm installer if they are warranty agents for the smoke alarm product they install.
How long is the warranty on the type of smoke alarm they are installing? * Note – Some smoke alarm brands have different warranty periods for the different types of smoke alarms they offer eg. Their hardwired smoke alarm warranty period may differ from their wireless smoke alarm warranty period.
Some smoke alarm service providers require you to be locked into an annual maintenance subscription in order for your smoke alarms to be covered under their installation warranty.
Do you have existing hardwired smoke alarms in your dwelling? If your property was built after 1997 then you should have at least 1 hardwired smoke alarm. So if your dwelling has a hardwired smoke alarm in it, this can be replaced with either a hardwired smoke alarm with a 9-volt battery backup or a hardwired smoke alarm with a rechargeable battery backup. * Note – A smoke alarm with a 9-volt battery backup will require its battery to be replaced every 12 months whereas a rechargeable smoke alarm does not require a battery to be changed. *Note – When comparing quotations please make sure you are comparing like-for-like smoke alarm types as the 9-volt smoke alarm is cheaper to have installed.
It's recommended that you ask the smoke alarm service provider if their installers are contractors or employees and if they are electricians.
It's important to choose a smoke alarm that is readily available. Interconnected smoke alarms generally interconnect only within their own brand. If one begins to fault then you will need to source another one in the same brand to replace it otherwise you may be facing replacing all of the smoke alarms.
It's highly recommended that you read the Google reviews left for the smoke alarm service provider as this will give you an understanding of how they operate.
Ask if the smoke alarm service provider requires a deposit prior to the installation and check if they accept secure payment methods. The best practice is for the service provider not to request payment until the job is completed.
Find out the "lead" time for the installation as some smoke alarm service providers charge extra for express installations.
Ask the smoke alarm service provider if they can send you a reminder when the smoke alarms are due to expire.
Call an expert on 1800 LIVE SAFE (548 372) or visit https://www.queenslandsmokealarms.com.au for more resources visit http://www.qfes.qld.gov.au
Red smoke alarms are quite simply –
Australia's best smoke alarms.
A genuine alternative to Clipsal, PSA, Brooks and the cheap imports, Red is the only brand of smoke alarms in Australia that come with a 10 year warranty across the entire range. Red smoke alarms are photoelectric, of the highest quality and certified to Australian Standard AS3786:2014
. Red smoke alarms are perfect to meet the new Queensland smoke alarm laws.
Quality Control.
Red smoke alarms have been designed to be of the highest quality with outstanding reliability. Manufactured in a state of the art smoke alarm manufacturing facility – quality is at the heart of everything they do.
Every Red smoke alarm has to pass countless quality control checks throughout the manufacturing process, ensuring that Red smoke alarms are the most reliable, functional smoke alarms in Australia. Quite simply – Red smoke alarms are Australia's best smoke alarms.
WARRANTY
Red smoke alarms have a service life of 10 years under normal use. Australian Standards stipulate that smoke alarms must be replaced when the alarm reaches 10 years of age from the manufacture date. Red Smoke Alarms warrants this product to be free from defects in materials and workmanship for a period of ten (10) years from the manufacture date of the alarm. This ten (10) warranty applies to the first purchaser only – for subsequent purchasers the warranty is five (5) years.
Red is not designed to connect with other brands of smoke and/or heat alarms – only Red smoke and heat alarms. Should Red alarms be connected with another brand of alarm, it will void the Red warranty and almost certainly will also void the warranty of the other brand.
Why are Red smoke alarms Australia's best smoke alarms?
Because:
Every Red smoke alarm is backed by a 10 year parts and labour warranty – guaranteeing the smoke alarm for it's entire life of 10 years
Red is a 100% Australian owned and operated family company
The personal service, advice and guidance provided by Red is simply brilliant
Red smoke alarms are the most reliable (with the lowest fault rate) of any brand of smoke alarm
Their Technical Support is second to none – they often accompany their customers onsite when installing Red smoke alarms to ensure their customers have a complete understanding of their products
Red smoke alarms represent true value for money and unlike other brands.
Red smoke alarms are sold through a trusted network of wholesalers and online smoke alarm stores. The prices you will pay for Red smoke alarms will be significantly less than you would pay for Clipsal, Brooks and PSA smoke alarms – up to 50% less in many cases.